Announcements
New issue of Works in Progress
Issue 12 features:
Articles
Video
Veritasium on cargo airships (via @elidourado, who else)
Queries
"I'm looking to talk (on the record) to expert on dealing with the result of car crashes—like an emergency medicine doctor, EMT, etc. Any suggestions?" (@binarybits)
"I want to go to a few talks at Berkeley or Stanford for fun—physics, biology, math + CS but also humanities. Any suggestions for ones w/ high quality content or attendees?" (@LauraDeming)
Quotes
"This then is our task, to gather the highest discoveries that have been made in the sciences, to render them clear and fascinating, and to offer them to childhood." Montessori (via @mbateman)
"If the world farmer reaches the average yield of today's U.S. corn grower during the next 70 years, 10 billion people eating as people now on average do will need only half of today's cropland. The land spared exceeds Amazonia." Jesse H. Ausubel (via @Marian_L_Tupy)
History
Life before modern communication technology: "Despite being born in the same year and only about 130 kms apart, Bach and Handel never met. In 1719, Bach made the 35-km journey from Köthen to Halle with the intention of meeting Handel; however, Handel had left the town" (@StefanFSchubert)
Related: "The technology in this video is why you and your family don't have to be subsistence farmers anymore" (@AlecStapp)
"1838: a Congressman is shot and killed in a duel over corruption. 1930s: 1 in 4 Americans are unemployed. 1968: riots break out in 130 cities. 1971-2: 2500+ domestic bombings occur" (@heyemmavarv highlighting points from a WSJ opinion piece via @sapinker, who comments "The best explanation for the good old days is a bad memory: America's divisions were worse in the past (and not just in the run-up to the Civil War)")
Misc.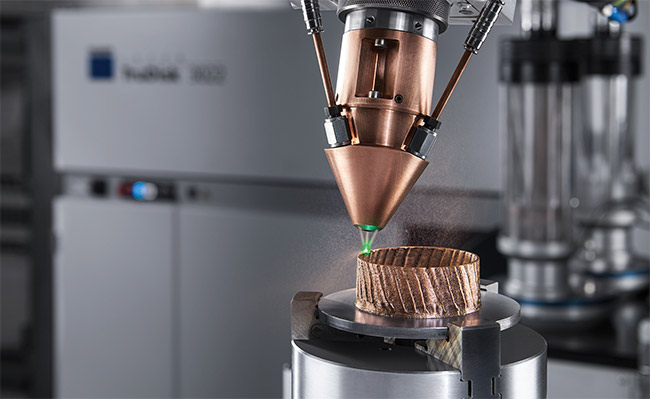 Public health communication in 1912 (@paulisci)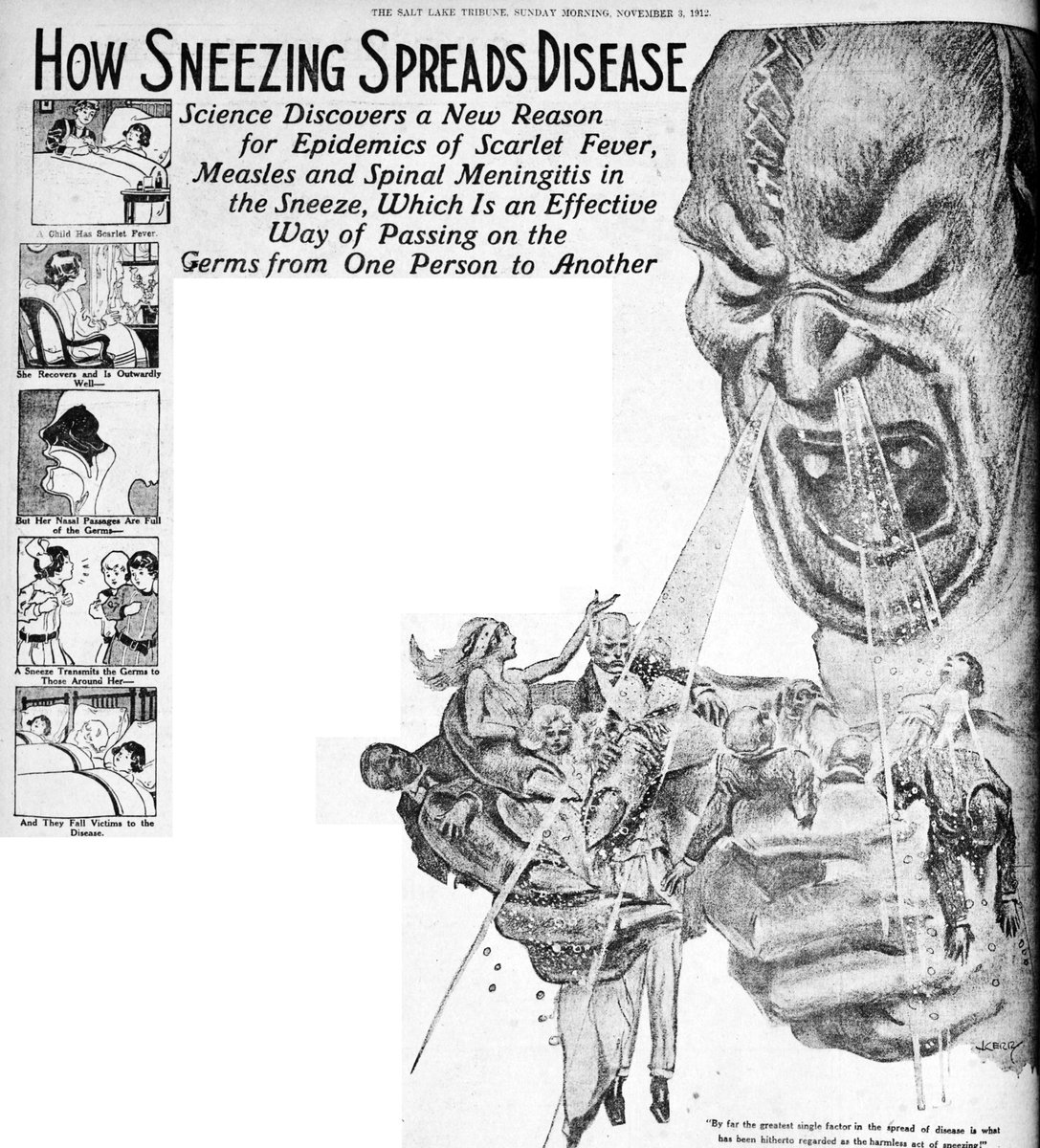 Politics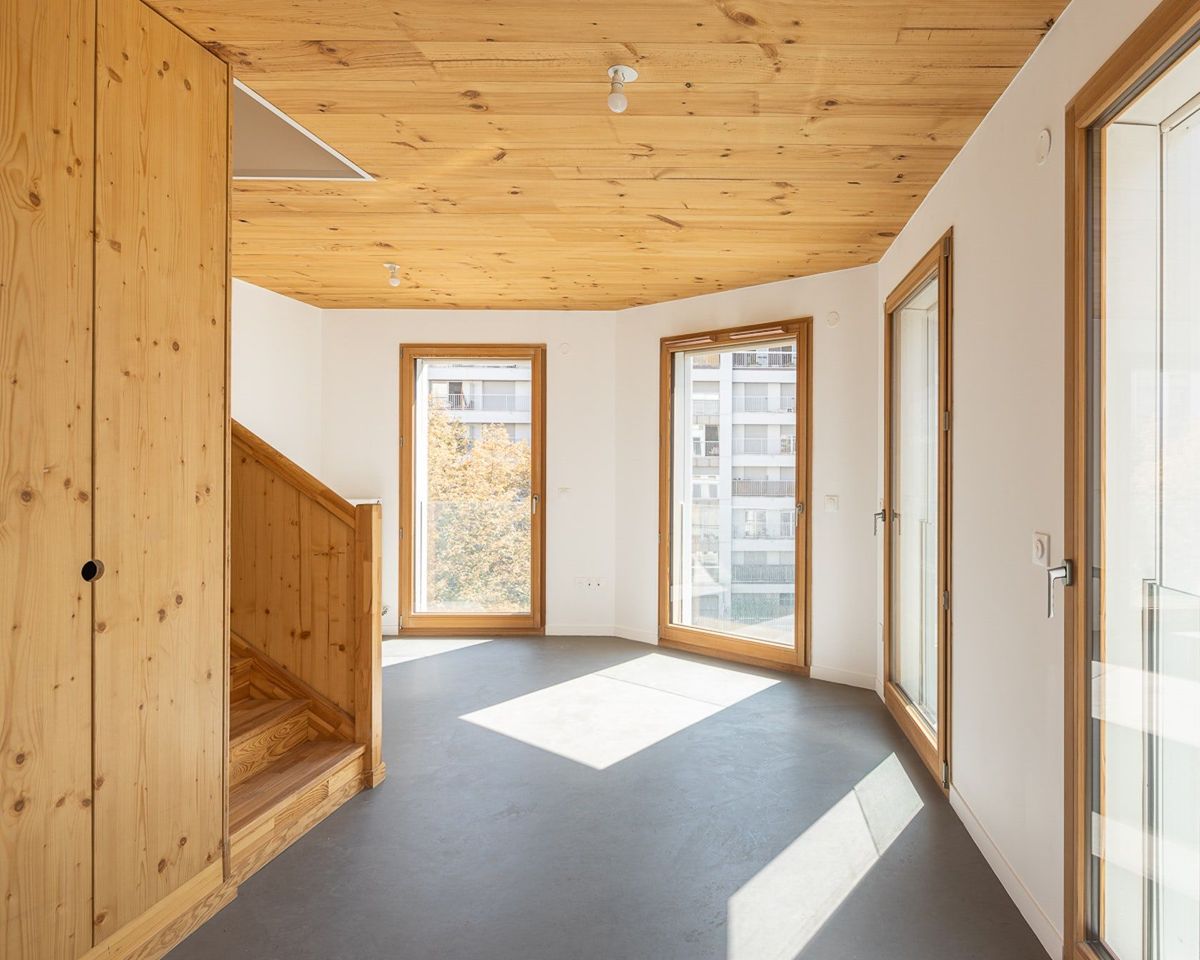 Startups
"'Give yourself a lot of shots to get lucky' is even better advice than it appears on the surface. Luck isn't an independent variable but increases super-linearly with more surface area—you meet more people, make more connections between new ideas, learn patterns, etc" (@sama). Related, Marc Andreessen on the four kinds of luck
"Think of your favorite startup. No matter how good they look, I guarantee you they have almost died, multiple times, for reasons dumber then you can imagine. Their internal org is probably mostly chaos. Don't be too hard on yourself. Just keep building as fast as possible" (@thegarrettscott)
"It's funny how heretical this statement is but: some of us really really like working hard on things that are important to us, especially surrounded by caring and sometimes brilliant people. No mojitos on the beach can possibly compete with that" (@tobi)
Charts
Solar deployment is now happening at a roughly $500B annualized rate (via @patrickc, who asks, "Which technology deployments were larger than this? The US's aircraft production during WWII seems to have peaked at maybe $400B (inflation-adjusted). Global datacenter construction appears to be maybe $200B/year.")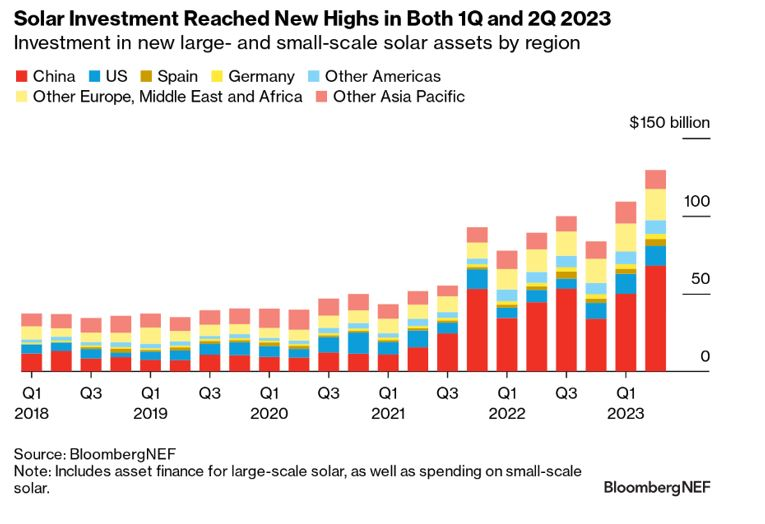 Pics
Had a great time meeting locals and chatting about progress at the Bangalore LessWrong / Astral Codex Ten meetup